About Knights On Bikes-Dallas
Knights on Bikes Evangelizing to the Catholic motorcycle community.
Knights on Bikes were started by Raymond Medina, Willie Davidson, and Freddie Galindo in Ft. Worth TX in June 2005.
Knights on Bikes was started to promote the Knights of Columbus and safe motorcycling. The group has expanded since those humble beginnings to Knights joining us from Canada, Mexico and the Philippines and multiple states in the United States.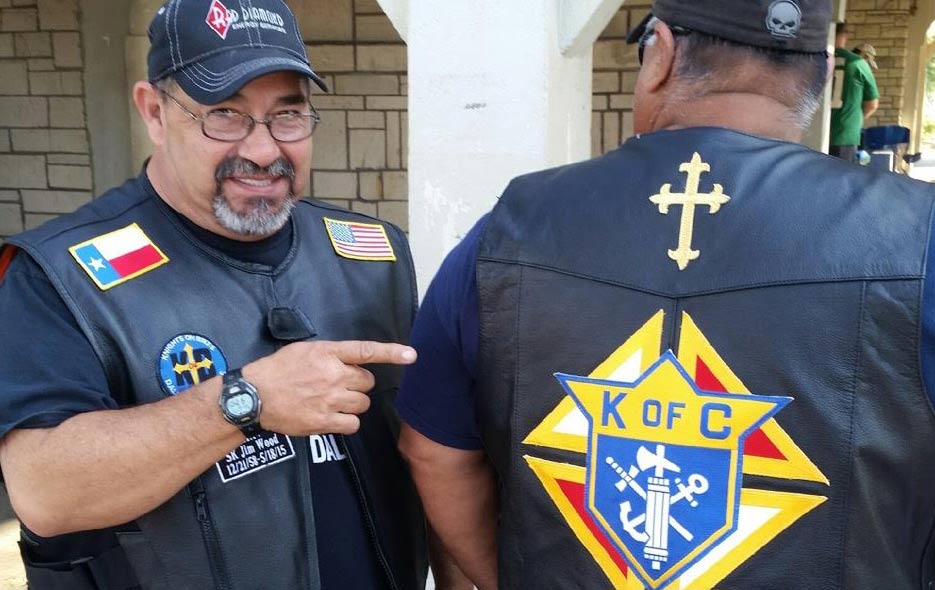 We operate under the control of our local councils. We do have guidelines that we follow to make sure we are not considered a separate group from our local, diocesan, state, or national Knights of Columbus. Our members must have attained their 1st degree membership of the Knights of Columbus, own a motorcycle or have a motor within 6 months of joining, follow the tenets of the Knights of Columbus. Our ultimate goal is to enjoy motorcycling with fellow Knights who have the same interest, while evangelizing to those in the motorcycle community that we come in contact. We also want to recruit candidates into the Knights of Columbus that happen to be motorcyclist.
Many of our members are officers in their local councils and assemblies and participate in the various charities supported by the Knights.
If you are wondering what makes Knights on Bikes so special, the following are just a few of our objectives:
Raising money for the less fortunate ("Fill the Helmet" fund, Benefit dance, Bike show, blood drives, etc.)
Riding in parades, visiting nursing homes, and reaching out to help those in need.
Endeavor to formulate rallies and parades.
Enjoy camaraderie with different brothers of all councils, spreading the faith and word of the Lord.
Have members in the United States and Canada.
Able to visit brother Knights in other councils, cities, states, and being regarded as one of the family.
Men of character and conviction who are driven by faith and conscience to do truly meaningful works.
Family oriented organization that rides safely while having fun.
A member of any Knights of Columbus council throughout the world.
Must own a motorcycle (of any kind) or anticipate owning a bike within 6 months.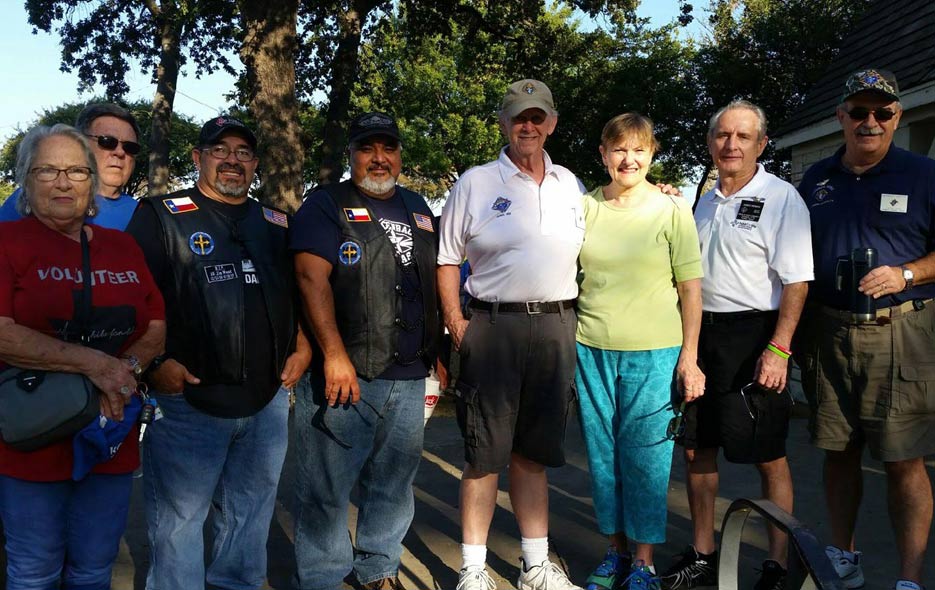 There also have been articles in Oklahoma and Florida about the charitable contributions that have taken place with our KonB members. We have given vests to Carl Anderson, Cardinal Di Nardo of Texas, Bishop Farrell of Dallas, and Bishop Van previously of Ft. Worth.
We are part of a fraternal organization
focused on charity and evangelization.
We believe we are a valuable asset to the Knights of Columbus and would like to be chartered or recognized as an integral part of the Knights of Columbus. We would like to be approved by the Supreme Council as acceptable for Knights to join if they so choose.
We see ourselves in the spirit of the guideline of the pastoral care of the road from the pontifical council of the pastoral care of migrants and itinerants. Supporting their faith are the Catholic motorcyclist. We are part of a fraternal organization focused on charity and evangelization. We are focusing specifically on responsibility of the baptized faithful that has not been to church?s primary focus in the past which is the motorcycle community.
KOC Council 5052 Charity Golf Tournament Flyer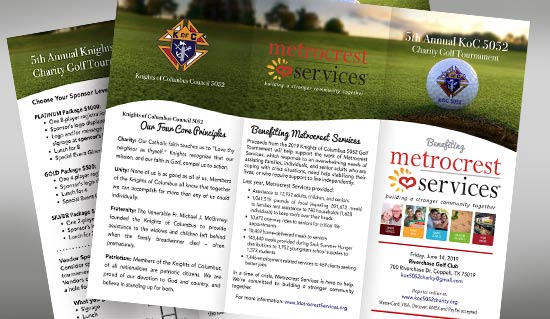 An overview of our Knights of Columbus 5052 Charity Golf Tournament 2019 to benefit Metrocrest Services.